If you are looking to tighten the skin on your neck, under your chin, or around the eyebrow, but surgery is too extreme of an option for you, look no further than Ultherapy! This non-invasive procedure is the only one that is FDA-cleared to lift and tighten the skin naturally- without surgery or downtime- in addition to improving the appearance of lines and wrinkles on the décolletage. From your brow to your chest, Ultherapy can help you achieve a fresher, more youthful look!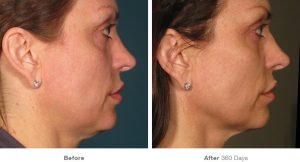 Harnessing the power of ultrasound energy, Ultherapy transforms problem areas with sagging skin by stimulating collagen production. It does this by delivering focused ultrasound energy to the skin's foundational layer typically addressed in cosmetic surgery- without cutting or disrupting the surface of the skin. In addition to the ultrasound therapy, which delivers it's collagen-boosting treatment, Ultherapy incorporates ultrasound imaging, which allows practitioners to see the layers of tissue they are treating, ensuring the treatment energy is delivered to where it will be most beneficial.
Here at Paragon Plastic Surgery & Med Spa, we are excited to offer this treatment to people who want to see incredible transformations to the elasticity and tightness of their skin but are not ready to do something as extreme as go under the knife. During a consultation with Dr. Mark Bishara at either our office in Mansfield or our office in Southlake, you will discuss your concerns, have your skin assessed, and the two of you will be able to determine if you are a candidate for this treatment. There are no special preparations or skin regimens that are required prior to your treatment and although the length of time for Ultherapy varies, a face and neck procedure usually takes 60-90 minutes, while a chest treatment takes approximately 30 minutes.This quick and easy procedure is done by one of our skilled aestheticians in-office. After cleansing the skin and identifying the specific areas to be treated, your aesthetician will apply the ultrasound gel and place the smooth treatment applicator against your skin. Next, she will use Ultherapy's ultrasound imaging to first see deep within the skin to determine optimal placement of the treatment energy, and then deliver the focused ultrasound energy beneath the skin's surface. During the treatment, you will feel tiny amounts of energy being deposited to precise depths, indicating that the collagen-building process has been initiated.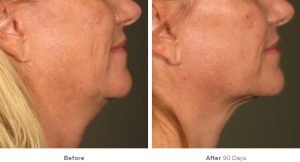 The great thing about Ultherapy is that there is no downtime! You can immediately return to your normal activities after your procedure without any post-treatment restrictions or requirements. Although your skin may appear slightly flushed at first, the redness should disappear within a few hours. You may see some initial effect, but the ultimate results will take place over 2-3 months, as your body naturally regenerates collagen. This incredibly effective treatment is only one consultation away! We'd love to help your skincare dreams come true with Ultherapy so call us now to schedule an appointment!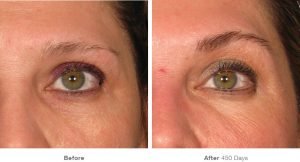 To request a personal consultation with Dr. Mark Bishara, call us at Paragon Plastic Surgery & Medspa at (817) 473-2120 or complete our online contact form today.


https://markbisharamd.com/wp-content/uploads/2018/10/logo-2-300x150.png
0
0
markbisharamd
https://markbisharamd.com/wp-content/uploads/2018/10/logo-2-300x150.png
markbisharamd
2017-09-11 20:32:28
2017-09-11 20:32:28
Ultherapy: Extreme Results Without Surgery to Remove Facial Wrinkles!