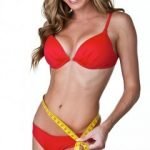 Summer is here but you might be thinking that you didn't quite get the summer body you wanted or have noticed stubborn fat that you cannot get rid of. Most people think that liposuction is just an easy way out of not having to work out or eat healthy, but it's not!

Who should consider a liposuction

People who should consider having a liposuction are people that have those stubborn "love handles" or just fat that is hard to get rid of, even with exercising and dieting. Liposuction is not a weight loss procedure. For a liposuction procedure, the patient has to have a steady weight and should be in general good health. A liposuction is to help contour the patients body.

Treatable areas

Liposuction is most known to be done on the patients abdomen. Truth is liposuction can also be done on the flanks ("love handles"), hips, thighs, buttocks, and arms. Liposuction can also be done while getting a tummy tuck! Liposuction in general can give you that nice body contour that  has been so hard to achieve.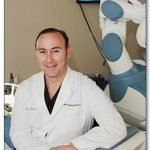 Need a Surgeon?

Choosing a surgeon can be hard and stressful! Ill help you out a bit, Dr. Mark A. Bishara at The Paragon Plastic Surgery and Med Spa has performed many liposuction procedures. Dr. Bishara has awesome bedside manners and is very friendly and attentive with all patients. He will definetly make you feel at ease. All it takes an initial consultation for you to realize that you have found one of the best surgeons in town!


TO LEARN MORE ABOUT OUR LIPOSUCTION SERVICES, PLEASE CONTACT US (817) 473-2120 OR EMAIL APPOINTMENTS@MARKBISHARAMD.COM TO SCHEDULE AN  APPOINTMENT.
   

https://markbisharamd.com/wp-content/uploads/2018/10/logo-2-300x150.png
0
0
markbisharamd
https://markbisharamd.com/wp-content/uploads/2018/10/logo-2-300x150.png
markbisharamd
2016-08-09 11:37:28
2016-08-09 11:37:28
Liposuction