Let Dr. Mark A. Bishara MD and The Paragon Plastic Surgery and Med Spa help you face the holidays with a look full of beauty!  Along with holidays come along all the family gatherings and photoshoots! What better way to prepare yourslef than giving your face some volume!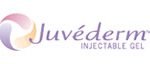 It is known that with age we tend to lose volume, that includes areas like our cheeks. Volume loss in the cheek area may cause the skin to droop a little. No need to worry, Dr. Mark A. Bishara has the just the perfect solution! Juvederm Voluma! Voluma is a gel form injection used for a deep dose in the cheek area. Voluma has been proven to last up to 2 years or more giving you a longer lasting contour to your face.

While getting that extra voluminous look why not pair it with a nice plump set of lips! Not only can Dr. Mark A. Bishara MD contour you cheek area but he can also give your lips a little boost! Age can really have an affect on our appearance and that includes our lips belive it or not. Lips can start to thin with time. Juvederm Ultra XC is used to give us natural, fuller lips. Results last up to a year and patients tend to need less of Juvederm XC on the next visit.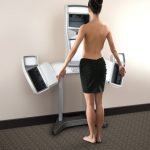 Dr. Mark A Bishara wants to make sure you are comfortable with meeting your needs and expectations. Therefor before we do any of your fillers, here at The Paragon Plastic Surgery and Med Spa we will give you a Vectra 3D scan. What is a Vectra 3D scan? Only  the most amazing system that Dr. Mark A. Bishara uses to capture 3D images where you are able to view a simulation of yourself. During your consultation Dr. Mark A Bishara will capture the images and will demonstrate the difference from now to after having a treatment done.


TO LEARN MORE ABOUT OUR FILLER SERVICES, PLEASE CONTACT US (817) 473-2120 OR EMAIL APPOINTMENTS@MARKBISHARAMD.COM TO SCHEDULE AN  APPOINTMENT.
   
https://markbisharamd.com/wp-content/uploads/2018/10/logo-2-300x150.png
0
0
markbisharamd
https://markbisharamd.com/wp-content/uploads/2018/10/logo-2-300x150.png
markbisharamd
2016-12-14 17:16:49
2016-12-14 17:16:49
Juvederm Voluma, Juvederm Ultra XC plus Vectra for lips and mid face volume loss in the aging face