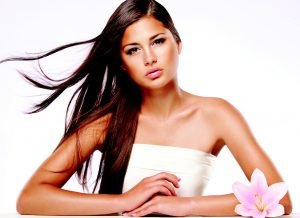 The holiday season with all its parties, family gatherings, and New Year's resolutions can be stressful for men and women of all ages because this is typically a special time when they want to look and feel their best despite all the stress frequently associated with holiday events.
Dr. Mark A. Bishara, M.D. P.A. and his staff at The Paragon Plastic Surgery and Medspa can help each individual man or woman look and feel their best for all holiday events coming up.  Dr. Bishara takes the time to cultivate individual relationships with his patients in order to assure that they receive their desired look.  He uses the term "patient" because he says, "I feel the term patient is a more personal and appropriate term because I am working with people in personal ways."
In his new state-of-the art facility completed in 2014, he offers the full gamut of cosmetic procedures such as robotic hair restoration, breast augmentation, tummy tuck and a variety of laser procedures. The calming music and soothing décor of his new facility create an atmosphere to ease the nerves of any anxious patient.  "Sometimes patients come in extremely nervous, and my goal is to provide a calming, relaxing environment to reduce their anticipated anxiety," he said.  Additionally, Dr. Bishara takes the time to listen, discuss and explain all treatment options before outlining an appropriate treatment plan.
In his Paragon office in Mansfield, Dr. Mark A. Bishara, M.D. P.A. offers "Wrinkle-Free Wednesday."  Patients can come in for Botox and Xeomin treatments at discounted rates.  It's easy to see why this is the most popular and busiest day of the week for Dr. Mark A. Bishara, M.D. P.A. and his staff.  He treats hundreds of patients seeking these non-invasive, preventive procedures from 8am until 8pm.  "We go through enough Botox to remove every single wrinkle from an elephant's skin," he grinned, "but my goal is for them to still look like themselves," he explained.
Also, as an AAAHC certified facility and dual trained surgeon, he can provide acute care as well as cosmetic surgical services.  His goal is to make sure that every patient's needs are satisfactorily and effectively met.  In the spirit of giving this holiday season, Dr. Mark A. Bishara, M.D. P.A. plans to open a combined clinic that will offer reduced rates for general surgical procedures including lumpectomy, advanced laparoscopic hernia and gallbladder procedures, and varicose vein ablation.
"The current medical system in this country is not sustainable.  Hospitals and surgery centers charging $11,000 for a 15-minute procedure is simply not feasible when it could be offered at a more reasonable price," he said.  These large centers are sometimes bound to hold pricing high due their contracted rates with insurance companies.  As a responsible physician, he wants to provide clinical services that promote and foster a medical system that is sustainable and affordable.  That is why he has announced the addition of four advanced laparoscopic surgeons to the staff at the Paragon Surgery Center in Mansfield.  Surgical procedures are now being offered to all patients state-wide for a cash price that is often less than some deductible plans.  Although this system is intended to be cash based, some patients will still be able to submit the charges for reimbursement through their out of network benefits.
As his services continue to grow and expand, Dr. Mark A. Bishara, M.D. P.A. has two other locations for the convenience of his patients; Southlake and North Park.
As the holiday season and the new year approach, let Dr. Bishara and his staff help you look and feel your best.  Call one of his three convenient locations at 817-473-2120 or email appointments@markbisharamd.com to make an appointment and ensure that you enjoy the holidays knowing that you truly look your best!


https://markbisharamd.com/wp-content/uploads/2018/10/logo-2-300x150.png
0
0
markbisharamd
https://markbisharamd.com/wp-content/uploads/2018/10/logo-2-300x150.png
markbisharamd
2015-09-29 09:28:21
2015-09-29 09:28:21
Be Holiday Season Ready