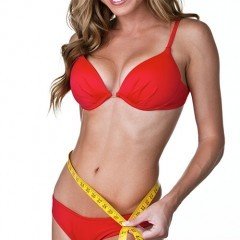 There are seasons for everything, but one thing you wouldn't expect to be seasonal is cosmetic surgery. Any plastic surgeon, however, will tell you that the spring is the season for breast augmentations and liposuction, and the season for facelifts is right after Christmas. And many other procedures are more common during certain times of the year.
The reasons for this seasonality become obvious when you consider each procedure. During the spring, women start thinking about that dreaded bathing suit. They try them on and might notice a little fat that wasn't there last year, or they might wish they filled it out better in certain areas. Since it takes a month or so to look reasonable in a bathing suit after
cosmetic surgery
, by July 4, if the surgery hasn't been performed yet, many women wait until after the summer.
When it comes to facial surgery, like
face or eyelid lifts
, fall or winter surgery is most common. While you should be able to face the public two weeks after a facelift, you might not really want to. You'll have residual swelling and even a little bruising up to a month after the lift, and there's always a chance of some odd lumps and bumps. It's a lot easier to wear scarves or heavier makeup when it's cold outside. When planning for cosmetic surgery, you might be pleasantly surprised at how fast you recover, but 5-10% of people have one thing or another that slows down their recovery. When planning out your schedule, you really have to plan for the worst-case scenario.
Recovery from larger procedures takes longer than recovery from smaller procedures. And older women take longer to bounce back than younger ones. And, of course, if you have significant medical problems, you have a much higher chance of a complication after surgery; you and your surgeon may decide to forgo surgery and improve your appearance with less invasive procedures that are less demanding on your body.
While some office procedures like
Botox, Xeomin and Fillers
, are easier to do and really don't have seasonality, not all types of procedures are suited for the summer. Chemical peels and some laser treatments require strict avoidance of sun, so unless you live in a cave or are a vampire, you might consider having these treatments during the fall-winter months.
This Information is brought to you courtesy of Dr. Mark Bishara and The Paragon Plastic Surgery & Med Spa in Mansfield and Southlake, TX
Please visit us on our Facebook page at The Paragon Plastic Surgery and Medspa


https://markbisharamd.com/wp-content/uploads/2018/10/logo-2-300x150.png
0
0
markbisharamd
https://markbisharamd.com/wp-content/uploads/2018/10/logo-2-300x150.png
markbisharamd
2015-03-06 14:39:47
2015-03-06 14:39:47
Popular Seasons for Plastic Surgery