Breasts
Whether you want to increase your breast size, get a lift, go down a size or have breast revision surgery, the office of Dr. Mark Bishara has the information for you to get started on your smart beauty choice.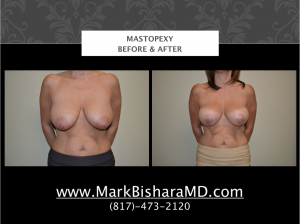 Also known as augmentation mammaplasty, breast enlargement or breast implants
Breast augmentation surgery increases or restores breast size using silicone gel implants, saline implants or in some cases, fat transfer. One of the most popular and frequently performed aesthetic surgery procedures, breast augmentation has a long and successful track record in satisfying women who wish to enhance, regain or restore balance to their figures.
When to Consider Breast Augmentation
If you want a better proportioned or more appealing figure
If you wish your clothes fit better
When pregnancy, weight loss or aging has affected the size and shape of your breasts
To restore symmetry if one of your breasts is smaller than the other
Also known as mastopexy and breast lift surgery
A breast lift addresses sagging and uneven breasts, decreased breast volume and drooping nipples and stretched areolas (the darker area surrounding the nipples), recreating a youthful shape and lift to your breasts. If there is too little or too much breast volume, a breast augmentation or breast reduction might be recommended in addition to a lift. Every year, thousands of women undergo successful breast-lift surgery, experience no major problems and are pleased with the results.
When to Consider a Breast Lift
Pregnancy, nursing, gravity, weight gain or loss, normal aging, and heredity have taken a toll on the shape of your breasts, resulting in sagging
If your surgeon thinks that breast implants alone are unlikely to achieve the contour you desire
If the tissue surrounding the nipple or areola has become stretched
Also known as reduction mammaplasty
The goal of breast reduction surgery is to reduce the size of your breasts and reshape them so that they are proportionate to the rest of your body and are no longer a source of physical discomfort. This commonly requested, predictable procedure has the dual benefits of improving your appearance while relieving the physical and emotional burden of overly large breasts.
When to Consider Breast Reduction
If your breasts are too large for your body frame and create neck, back, or shoulder pain
If you have heavy breasts with nipples and areolas (pigmented skin surrounding the nipples) that point downward
If one breast is much larger than the other
If you are unhappy and self-conscious about the large appearance of your breasts
Also known as breast implant replacement
Breast implant revision surgery, which commonly involves removal and/or replacement of saline or silicone breast implants, is performed to change the size or type of your implants and to correct any complications from your primary breast augmentation. The overall goal is to restore a youthful breast contour and appearance.
When to Consider Breast Revision
Your saline breast implants have deflated or an X-ray or MRI suggests your silicone implant has a shell leak
If you want to change your implant/breast size
If you have tightening of the scar tissue around the implant (capsular contracture) or your breast implants have shifted in position
If your breast tissue has changed as a result of skin stretching or weight loss/gain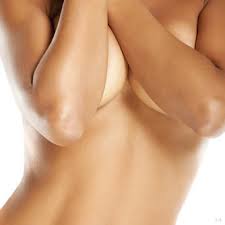 Dr. Mark Bishara, with offices in Mansfield and Southlake- provides a wide range of cosmetic procedures to help patients look and feel their best. These procedures are designed to improve the appearance of the face and body through minimally invasive techniques that provide highly effective results. Many of these procedures can be combined in order to achieve your desired appearance. Please call our office for more information at (817) 473-2120 or visit our website at www.MarkBisharaMD.com.
https://markbisharamd.com/wp-content/uploads/2018/10/logo-2-300x150.png
0
0
markbisharamd
https://markbisharamd.com/wp-content/uploads/2018/10/logo-2-300x150.png
markbisharamd
2014-01-07 19:01:55
2014-01-07 19:01:55
Breast Surgery Options