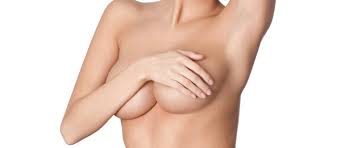 In 2012, more than 330,000 women in the United States elected to have breast augmentation surgery; worldwide, that number exceeded 1.5 million. Although media coverage suggests otherwise, only a minute percentage of the women who get breast implants are actresses and models. They come from all walks of life; they include policewomen and CEOs, teachers and soldiers, young mothers and nurses.
About 30 percent of the women who get breast implants are in their 20s. They often report being self-conscious about their lack of development or embarrassed about their breasts being asymmetrical or uneven. About 35 percent are women in their thirties, many of whom lost breast volume after childbirth. Some want to recapture their pre-pregnancy breast size, while others liked the breast fullness they had during pregnancy and want to recreate it with implants.
Whether women are having cosmetic breast surgery (augmentation, lift or reduction) or reconstructive surgery after a mastectomy, their goals are similar: They want to look feminine, natural and proportional. They want their clothes to fit better.
In consultation, women ask dozens of questions about the safety, durability and longevity of saline and silicone gel implants – the two types that are approved for sale by the U.S. Food and Drug Administration.

https://markbisharamd.com/wp-content/uploads/2018/10/logo-2-300x150.png
0
0
markbisharamd
https://markbisharamd.com/wp-content/uploads/2018/10/logo-2-300x150.png
markbisharamd
2014-03-11 17:16:56
2014-03-11 17:16:56
Breast Implants