The ARTAS Robotic System
The ARTAS Robot's Imaging System
The ARTAS FUE robot is an image-guided system composed of a robotic arm, dual-needle punch mechanism, video imaging system, and a user interface. Its extraction technique consists of a double-punch arrangement with an inner (sharp) punch and outer (dull) punch. The inner punch has cutting capabilities to score the upper most part of the skin and the outer punch has a blunt edge used for dissection of the follicular units from the surrounding tissue that minimizes injury to the grafts. The image-guided system allows this step to be accomplished with great precision. The patient lies on a specially designed operating table that allows access of the robotic arm to the donor area of the scalp.
The ARTAS System is an interactive, computer assisted equipment employing image guidance to enhance the quality of hair follicle harvesting. ARTAS is the first hair transplant robot to improve the most challenging aspects of Follicular Unit Extraction (FUE).
There are two common ways to treat balding including strip harvesting and follicular unit extraction (FUE).  Strip harvesting is the most commonly used technique right now, and it is an efficient means of harvesting large quantities of follicles.
FUE offers less discomfort and a faster return to normal daily activities than traditional, more invasive methods of hair restoration. Performed in Dr. Bishara's office, FUE with ARTAS moves healthy, functioning follicles to the areas of the patient's scalp most impacted by baldness for more dramatic results. The implanted hairs develop their own blood supply, begin to grow and new hairs are seen a few months after the procedure has taken place. New hair continues to grow over the course of a full year, making the change in the patient's appearance gradually noticeable to others. Healing time is short, and there is no resultant linear scar as happens with other methods of hair restoration. The only evidence is tiny, white scars left in the donor area, which are the same as those produced by manual FUE.


Benefits of ARTAS System
Robotic technology is used in numerous surgical and diagnostic procedures to improve the efficacy of treatments.  Restoration Robotics has incorporated robotic technology into FUE resulting in the ARTAS system which is the first and only FDA-cleared technology that allows the physician to control the image-guided robot.  I am able to make minor adjustments to dissection depths and angles during the extraction process ensuring my patients receive optimal results.
Before and After Pictures: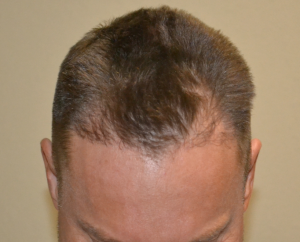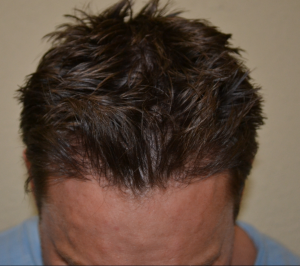 Please view more before and after pictures on our website at markbisharamd.com/robotic-hair-transplants.php#artas


https://markbisharamd.com/wp-content/uploads/2018/10/logo-2-300x150.png
0
0
markbisharamd
https://markbisharamd.com/wp-content/uploads/2018/10/logo-2-300x150.png
markbisharamd
2015-02-19 16:03:00
2015-02-19 16:03:00
Robotic Hair Transplants with The ARTAS System