Botox, xeomin, dysport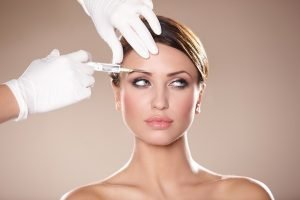 Decisions, decisions! As if deciding whether to get help with fine lines and wrinkles wasn't bad enough. You also have to make a decision on which product to go with. Botox, Xeomin, Dysport which one is best? Is there a difference?
Botox, Xeomin, and Dysport are all used to temporarily treat the frown lines between the eyebrows. So is there really something that makes them any different?
Botox is used to paralyze the muscles under the skin that cause those fine lines and wrinkles. Once injected botox prevents the muscles from releasing acetylcholine which is what causes the muscles to contract then causing those wrinkles. Botox lasts anywhere from three to six months.
Xeomin as botox and dysport is used to help smooth out those frown lines that tend to appear between the brows. It is used to block the nerve activity making a temporary minimization in muscle activity. Xeomin has no additives and the effect after being injected appear after a week. It is similar to botox  dysport when it comes to duration on results. It can last from 3 to 6 months.
If you are looking for more of a natural look Dysport would be a great option as mentioned on  dysportusa.com Dysport is to give you more of a smooth natural look rather than a frozen look. There are five different points to where one injection of Dysport is used. Once injected the injection will temporarily stop the muscles between the brows to contract.
So as we see all three products are used for the same purpose. They are all used to help minimize and smooth out the appearance of those fine lines and wrinkles. Still unsure? Dr. Mark A. Bishara at The Paragon Plastic Surgery and Med Spa can help. Dr. Mark A. Bishara treats a large amount of patients weekly. So if in doubt come see Dr. Bishara he would be more than happy to help you make the best decision.

TO LEARN MORE ABOUT OUR BOTOX SERVICES, PLEASE CONTACT US (817) 473-2120 OR EMAIL APPOINTMENTS@MARKBISHARAMD.COM TO SCHEDULE AN  APPOINTMENT.
   
https://markbisharamd.com/wp-content/uploads/2018/10/logo-2-300x150.png
0
0
markbisharamd
https://markbisharamd.com/wp-content/uploads/2018/10/logo-2-300x150.png
markbisharamd
2016-12-14 18:52:30
2016-12-14 18:52:30
Making the right decision