If you have goals for longer-term hair removal/reduction and are sick of shaving and waxing, lasers might be able to solve your hairy woes. Laser Hair Removal is the best and most precise way to get rid of unwanted hair. It's also the best option for people who experience breakouts from every other method. Lasers can leave more permanent results than other hair-removing alternatives. Hair removal lasers are great for the under arms (armpits), legs, arms, groin, back, chest and face. The darker the hair, the better the result. Lighter skin tones tend to have fewer reactions, but lasers can be used to treat all skin types. Also, they make life much easier for women that have to shave every day and find it time consuming or cumbersome.
Since hairs grow at different times, multiple treatments will be needed for all patients at intervals of four to six weeks. Virtually pain-free, safely and visibly reduces unwanted hair over a series of 6-9 treaments.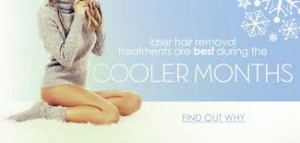 The ideal season for hair removal is one with the least amount of sun exposure. Because we spend a lot of time in the sun in the summertime, laser hair removal poses the least risk in the wintertime. Sun stimulates melanin production in the skin, producing the deeper pigment we recognize as a tan. While bronzing in the sun may be sought after by some, it is one of the biggest adversaries when it comes to laser hair removal as well as any anti-aging efforts you may undergo. When your skin is at its lightest, the chances of any skin color changes following hair removal are minimized, allowing your laser technician to treat you at the optimal setting for your skin type and hair characteristics to create the most desirable results.
Another benefit to undergoing laser hair removal in the winter before bathing suit season arrives is so that you will have optimal results by the time summer arrives. To make your appointment, please call us today at (817) 473-2120. Connect with Paragon Plastic Surgery & Med Spa on Facebook, for the latest skincare news and information.


https://markbisharamd.com/wp-content/uploads/2018/10/logo-2-300x150.png
0
0
markbisharamd
https://markbisharamd.com/wp-content/uploads/2018/10/logo-2-300x150.png
markbisharamd
2014-02-10 17:45:38
2014-02-10 17:45:38
Laser Hair Removal