Beard Envy?
Beards are in! If you find yourself having beard envy, hair transplantation surgery may be the answer! An increasing number of men are embracing facial hair and beards as it is a global craze and seen as a sign of masculinity. According to DNA Info website, recent reports say the Beard Transplantation Procedure has increased six-fold in the past five years. It takes time to grow a beard and it can be a challenge for some men to even grow stubble, the Beard Transplantation Procedure can be the solution. Before one starts their facial hair journey it is important to be informed on the process, below are 8 Frequently Asked Questions. FreeImages.com/diego medrano.
8 Frequently Asked Questions
Typical Men Having The Procedure Done
Typical patients include men who have struggled since adolescence to grow a beard, men with facial scarring, those filling in a few gaps or the ones interested in doing a complete beard construction. No matter the situation the look men are going for is definitely to have a bit of facial hair.
Pain Level
Like any scalp hair transplant, the procedure is practically painless. Most of the time, it is conducted using the FUE hair transplant technique. At The Paragon Plastic Surgery and Med Spa we are one of two in Texas that offer the ARTAS System. ARTAS is the first Hair Transplant Robot to improve the most challenging aspects of Follicular Unit Extraction (FUE). It offers numerous beneficial features, including an image-guided robotic arm, special imaging technologies, small dermal punches and a computer interface. The ARTAS System is capable of identifying and harvesting individual follicular units to implement the FUE technique.
Where The Donor Hair Comes From
The hair for beard transplants typically is taken from the back of the patients head and then planted through micro-incisions on the facial region desired. The hair from the back of the head most closely resembles the hair grown around the chin. In cases of those with a balding head, your surgeon may extract donor hair from body hair.
Procedure Duration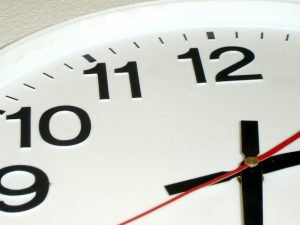 This transplant procedure takes about 2-7 hours to complete, depending on the area covered and the beard density you are looking for. Free images.com/Toni Mihailov.
Facial Hair After Procedure
Once transplanted, the beard hair takes root gradually. The transplanted hairs fall out after two weeks but the roots stay and begin to grow new hair within several months. Put your faith in science. Once it's fully healed, the new facial hair can be treated just like real hair because that's just what it is – real hair.
Shaving After Procedure
Do not shave the transplanted hair for the first couple weeks after the surgery. After this short phase, you can decide if you want more of a scuffy "just rolled out of bed look" or if you want to shave and have a silky smooth baby face. Free images.com/Paul Preacher.
Recovery Time
In most cases plan on having 2 to 3 days of social down time. So, pull out the video games, the Netflix binge schedule and last but not least the food and enjoy your down time while knowing soon enough you'll have the facial hair you've always wanted.
Permanent Solution
A very important feature and benefit of any type of hair transplant is that it gives permanent results. You won't have to worry about losing your new facial hair or having to be careful with your new hair after you're totally healed from the transplant. Once the hair takes root it really is your very own facial hair!
Bring Pictures
Make it a fun experience! Patients are encouraged to bring in pictures of their favorite celebrities beard/facial hair that they are wanting to mirror. This gives the surgeon a great idea of what the patient envisions for himself.
Call 817-473-2120 or Email Appointments@markbisharamd.com to schedule a consultation with us today!
https://markbisharamd.com/wp-content/uploads/2018/10/logo-2-300x150.png
0
0
markbisharamd
https://markbisharamd.com/wp-content/uploads/2018/10/logo-2-300x150.png
markbisharamd
2015-08-25 17:47:49
2015-08-25 17:47:49
Facial Hair Transplantation FAQ'S