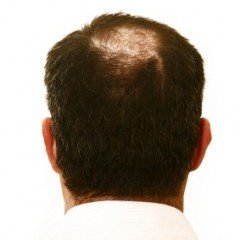 Body Hair Transplantation is essentially taking hair from other areas of the body rather than the most common, the back or sides of the head, and then planting those hairs to the balding area. The other donor areas that hair follicles can be taken from includes: beard, chest, shoulders, stomach, arms and legs. Below are 6 Frequently asked questions concerning Body Hair Transplantation.
Typical Candidate
In cases where the head hair has depleted or the type of hair needed to transplant is different than the type of hair on the head.
Color
If someone wants a beard transplantation from their blonde head hair to their patchy red beard, the blonde hair color is not going to change to red once the hairs are transplanted to the beard. However, the mixing of these colors and those alike could potentially create a strawberry blonde look. If mixing different colors of hair is the only option available, the patient has the option to dye the hair all over once it's completely healed because it is normal hair by then and can be treated that way.
Length
Hair length will grow as it did in the donor site. So if you're using hair from other parts of the body besides the head you are committing to having shorter hair. Beard and hair from the head are hairs that for most never stop growing at a certain length or amount of time. Hair on the chest, legs and arms essentially stop growing at a certain length usually around 3 to 6 cm.
Texture
Hair texture will keep the same texture as it had before it was transplanted to another area. For instance if one was wanting eyebrow restoration, the typical donor site would be arm or leg hair. Arm or leg hair would be used in eyebrow transplantation because this hair is finer and the growth isn't going to be long.
Structure
Body hair can change its structure. In some cases the hairs would become longer and straighter which is adapting to normal hair on the head. In others, the hairs wouldn't change from their original structure.
Scaring
FUE otherwise known as Follicular Unit Extraction using ARTAS is a procedure that extracts the hair follicles with one-millimeter punches. The tiny size of each extraction makes scaring almost out of the question, in most cases leaving only little white dots if anything at all.
Please give us a call at 817-473-1220 – email: bisharamd@appointments.com – or reach us via Skype today!

https://markbisharamd.com/wp-content/uploads/2018/10/logo-2-300x150.png
0
0
markbisharamd
https://markbisharamd.com/wp-content/uploads/2018/10/logo-2-300x150.png
markbisharamd
2015-09-29 09:31:56
2015-09-29 09:31:56
Body Hair Transplantation 6 FAQ'S