About forty-five million Americans diet each year and Americans spend approximately one to $2 billion a year on weight loss programs. It is believed that consumers spend about $30 billion per year trying to lose weight or prevent weight gain, and 55% of Americans are actively trying to maintain or lose weight. In the last five years weight loss surgery has experienced a tremendous resurgence. Over fifty thousand patients in the United States will undergo some form of gastric bypass surgery during the year, and the positive effects of this surgery are immeasurable. The health benefits of massive weight loss are numerous and profound.
However, after a patient experiences massive weight loss, the body skin is not able to retract to the smaller size of the body underneath. This results in large pendulous hanging breasts, significant excess underarm skin (sometimes known as bat wings), and significant lower abdominal skin and laxity that causes rashes, impairs the ability to wear normal clothes and sometimes even daily activity. In the face, this excess skin often leads to significant signs of aging when the skin is no longer able to retrace following massive weight loss.
Body Contouring is a safe and effective group of procedures that can help a patient drastically improve their appearance!  Dr. Mark Bishara and The Paragon Plastic Surgery & Med Spa offer body contouring surgery designed specifically for patients who have achieved significant weight loss. Procedures that remove skin or fat, tighten and lift can be used as a complement to help your clothes fit better and allow you to participate more comfortably in your favorite activities.
BODY CONTOURING – ARE YOU A CANDIDATE?
Not everyone who loses a lot of weight needs body-contouring surgery. Moreover, experts say, not everyone needs it for the entire body.
A lot depends on your age, your genetics, level of sun exposure, how evenly the weight was distributed, and, more importantly, how you feel when you look in the mirror. If you're not unhappy about the way you look, you shouldn't be made to feel you need body- contouring surgery.
What can also make a difference, however, is where you lose the weight. While a loss of 50 pounds that was concentrated in your midsection might leave you with a lot of loose skin in that area, a 100-pound loss that was more evenly distributed on your body may have less of an effect on skin.
If you do end up with droopy, sagging skin and think there's some other way around it, experts say, forget it. Short of surgery, there is really nothing that can help. Exercise won't tighten it, and skin creams and lotions won't do a thing to help.
Interested in what body contouring can do for you? Contact Dr. Mark Bishara's Office in Mansfield and Southlake, today to learn more about the transformative treatments we offer. Call us at (817) 473-2120 to find out more information.
www.MarkBisharaMD.com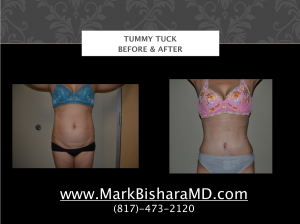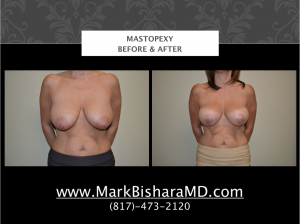 https://markbisharamd.com/wp-content/uploads/2018/10/logo-2-300x150.png
0
0
markbisharamd
https://markbisharamd.com/wp-content/uploads/2018/10/logo-2-300x150.png
markbisharamd
2015-02-04 14:44:03
2015-02-04 14:44:03
Body Contouring: Is It For You?