The goal of almost any elective plastic surgery procedure is to achieve a more youthful look. But just how many years can you actually drop? Nine. That's according to a recent study in the Archives of Plastic Surgery. Of course it depends on which surgery you have done and how many treatments you choose to do too.
At the University of Toronto, 40 volunteer medical students studied the photographs of 60 plastic surgery patients aged 45 to 72. In their "before" photos, the volunteers guessed near the correct age, assuming the patients were about 1.7 years younger than their actually age. Then the volunteers studied photos of the patients after they received either facelifts and necklifts; facelifts, necklifts and eyelid surgery; or eyelid surgery plus lifts to the face, neck and forehead.
The first group (facelifts and necklifts) were guessed to be 5.7 years younger. The second group (facelifts, neck lifts, and eyelids) were perceived to be 7.5 years younger. And the last group that had the most surgeries (facelifts, necklifts, forehead lifts and eyelid surgery) were guessed to be 8.5 years younger than their true age.
Some people may not want to undergo a full facelift and if so, there are alternatives: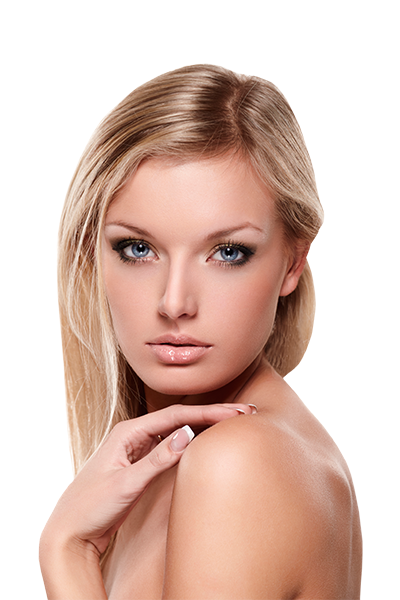 ISOLATED COSMETIC SURGERIES
For people with less facial aging, a neck lift, forehead lift, mid-face lift, eyelid surgery, or chin surgery can minimize the effects of aging and offer a fresher, more youthful look.
WHAT ARE THE OTHER OPTIONS FOR A SAGGING FACE?
There are a number of surgical and non-surgical options that can improve one's cosmetic appearance: 
fillers
, 
laser skin-tightening procedures
, 
lasers
, 
fat contouring
, 
IPL Fotofacial
and 
Botox
. Each has benefits and drawbacks. Mini procedures do not produce the long lasting maximum improvement that is achieved with a natural appearing artistically performed lift performed by an expert experienced plastic surgeon. The best result is achieved by a combination of elevating the sagging tissues, removing the excess skin, contouring the fat, and adding micro-fat grafts or fillers where there is a deficiency.
Besides a facelift, 
Juvederm Voluma
also helps volume loss in cheeks.  
JuvedermTM VolumaTM
is the latest of the Juvederm range of hyaluronic acid fillers specifically designed to restore volume in areas of volume loss. Common areas include the cheeks, cheekbones, and chin. Additionally, due to its versatility it is also suitable for adding definition to the jaw line.

Please contact the office of Dr. Mark Bishara to find out what we can do to help you reduce or eliminate the signs of aging.  You can call our office at (817) 473-2120 or visit our website for more information at www.MarkBisharaMD.com.

https://markbisharamd.com/wp-content/uploads/2018/10/logo-2-300x150.png
0
0
markbisharamd
https://markbisharamd.com/wp-content/uploads/2018/10/logo-2-300x150.png
markbisharamd
2015-03-18 13:34:16
2015-03-18 13:34:16
Facelift and Other Isolated Surgeries to Take Years Off of Your Face