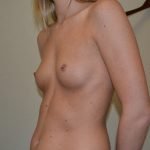 BEFORE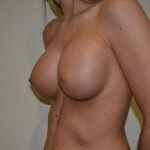 AFTER
What To Expect From Procedure
Consulting with an awesome doctor like Dr. Mark Bishara is the first thing you want to do.Although you might have an idea on what you?d like to look like after its also good to ask Dr. Mark Bishara for his recommendations. At your consultation at the Paragon Plastic Surgery and Med Spa we use 3d imaging to determine what is best for you, from sizes and implant types. Implants come in forms of saline and silicone. After choosing between silicone and saline you will then choose size and form. Dr. Mark Bishara will then recommend where to place the implant, if below or above the muscle.

DAY OF THE PROCEDURE
Breast Augmentation is an outpatient procedure. It can take between one and two hours. On the day of your breast augmentation Dr. Mark Bishara will go over the surgical procedure again. An iv will get started and you will be placed under general anesthesia.

DURING THE PROCEDURE
After being put under general anesthesia, Dr. Mark Bishara will begin. During the procedure Dr. Mark Bishara will make cuts under the breast and begin the insertion of the implants. Once the implants are put in place Dr. Mark Bishara will close the incisions with a suture, Throughout the whole surgical procedure Dr. Mark Bishara's nurses will be monitoring the patients blood pressure, temperature, pulse and oxygen.

AFTER THE PROCEDURE

After your Breast Augmentation surgery is complete, the anesthetist will wake you up from your induced sleep. You will then be transferred to the recovery room where our experienced nurses will monitor you until you are fully awake. You may feel a little tired and groggy at this point. Supporting bandages will be wrapped around your chest along with a surgical bra that we provide here at the Paragon Plastic Surgery and Med Spa.  Soreness and swelling are very common to be there for a few weeks after your breast augmentation. Bruising is normal as well. Scars will begin to gradually fade over time.

Tips

The patient should have someone to drive them home the day of their procedure and have someone help throughout the first 24 hours.  To reduce any swelling and pain you should sleep upright for the first 48 hours. House work should be done prior to your breast augmentation procedure or put on hold at least for a week after. Loose fitting clothing and ice packs will come handy after your breast augmentation procedure. Stay well hydrated, make sure to drink plenty of water during your recovery process.

Respectfully yours,


Mark A Bishara, M.D., P.A. Medical Director
TO LEARN MORE ABOUT OUR BREAST AUGMENTATION  SERVICES, PLEASE CONTACT US (817) 473-2120 OR EMAIL APPOINTMENTS@MARKBISHARAMD.COM TO SCHEDULE AN  APPOINTMENT.
   
https://markbisharamd.com/wp-content/uploads/2018/10/logo-2-300x150.png
0
0
markbisharamd
https://markbisharamd.com/wp-content/uploads/2018/10/logo-2-300x150.png
markbisharamd
2016-07-15 16:46:44
2016-07-15 16:46:44
What to expect?- BREAST AUGMENTATION