BEFORE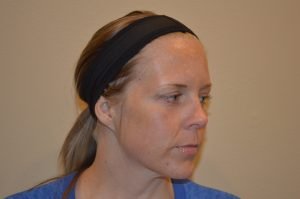 AFTER
Our staff and aestheticians here at Paragon Plastic Surgery & Med Spa, located in the Dallas/Fort Worth area, have found that our patients have been extremely pleased with their results after their 60-day skin treatment with Laser360. We recommend Laser360 to anyone who wants to improve and rejuvenate their facial skin tone. If you have acne scars or wrinkles that you want to redefine, Paragon Plastic Surgery & Med Spa is here to help you obtain the expectations you have for healthy skin.


What is Laser360?


Laser360 is a 60-day skin treatment that uses 3 cutting-edge technologies that tightens your skin. These technologies of the Laser360 here at Paragon Plastic Surgery & Med Spa include the following:

AFT intense pulsed light for color: Pulses of light will even out the skin tone on your face and will minimize other color irregularities

Near-infrared for tightness: Laser360 will use near-infrared to firm up any loose skin by using deep heating. This process will result by your skin appearing more youthful, contoured appearance.

Pixel for texture and tone: This laser is very precise and creates thousands of microscopic perforations, which stimulate new collagen to grow. The new collagen improves your skin's texture and tone to smooth fine lines and wrinkles. The skin around each of these perforations remains intact, which allows the skin's top layer to heal from the edge of these tiny holes very rapidly.


Each of these 3 technologies are operated by a hand piece and is placed against the area on your skin that will be enhanced. Although the Laser360 produces amazing results, the treated area will gradually rejuvenate over the course of your treatment. This treatment has been cleared by the FDA for more than 60 aesthetic and medical applications.

Here at Paragon Plastic Surgery & Med Spa, we want you to be satisfied with the outcome of your procedure and know that our staff is here to make sure that you are comfortable throughout the process of Laser360.


TO LEARN MORE ABOUT OUR LASER 360 SERVICES, PLEASE CONTACT US (817) 473-2120 OR EMAIL APPOINTMENTS@MARKBISHARAMD.COM TO SCHEDULE AN  APPOINTMENT.
   
https://markbisharamd.com/wp-content/uploads/2018/10/logo-2-300x150.png
0
0
markbisharamd
https://markbisharamd.com/wp-content/uploads/2018/10/logo-2-300x150.png
markbisharamd
2016-08-09 11:42:57
2016-08-09 11:42:57
Get Results Quickly with Laser360