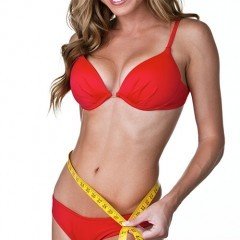 Summer will be hear before we know it, and with the warm weather also comes a change in wardrobe. People will soon be abandoning their pants and jackets for cooler shorts, tank tops, and dresses. Some can't wait to soak up the sun and enjoy the activities of summer, while others are more reluctant to be seen in a bikini or swim trunks at the beach or local pool. Especially with the hot days we have here in Texas, covering up during the summer is almost out of the question and definitely out of the comfort zone. If you're hesitant to embrace the more revealing attire of summer because you're unhappy with the appearance of your body, now is the time to make a change so that you'll be ready to strut your stuff when the warm weather arrives.
If diet and exercise have failed to achieve the results you desire, the Dr. Bishara and The Paragon Plastic Surgery & Med Spa in Mansfield and Southlake can get your body summer-ready. We offer the following body contouring procedures:
But Lift
Laser Skin Tightening
Please contact our office at (817) 473-2120, for more information on getting bikini or swimsuit ready or visit our website at www.MarkBisharaMD.com
Please also visit our Facebook page at Paragon Plastic Surgery and Medspa


.
https://markbisharamd.com/wp-content/uploads/2018/10/logo-2-300x150.png
0
0
markbisharamd
https://markbisharamd.com/wp-content/uploads/2018/10/logo-2-300x150.png
markbisharamd
2014-03-27 20:38:59
2014-03-27 20:38:59
Now is the Time to get your body Summer Ready