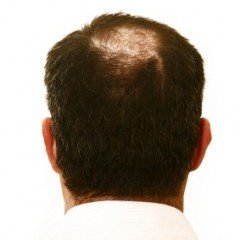 What causes hair loss?
There are many causes for hair loss. In most cases it can be heredity, hormonal changes, medical conditions and even medications. The most common is hereditary condition also known as male-pattern baldness or female-pattern baldness. Hereditary also takes affect in the age in which you begin to lose hair.  This can be very disheartening.
What is DHT?

Dihydrotestosterone, or DHT  is a natural but powerful metabolite of the human body and the main cause of hair loss in both men and women.
How does DHT cause hair loss?
DHT plays a huge roll in hair loss. What it does is it restricts the follicles the ability to produce hair growth.
Does stress cause hair loss?
In some cases stress can play a roll in hair loss. Generally stress induced loss regrows with in a year, however, some stress responses simple speed up the genetic predisposition to losing hair. Extreme emotional tension for prolonged periods of time can have an effect as well.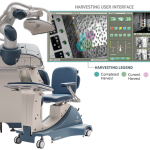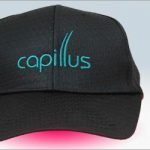 Is there a cure for hair loss?
There are many treatments to help with hair loss. Consulting with a hair loss specialist can help determine what treatment will benefit you. There are treatments such as:
-Propecia

-Laser Therapy

-Minoxidil

-Finasteride

-Hair restoration surgery

PRP injections
How can i know what treatment i should do?
Being that there are many treatments for hair loss the best way to go is consulting with a hair specialist like Dr. Mark A. Bishara. Depending on the type and amount of hair loss Dr. Mark A. Bishara will be able to recommend the best treatment.  The best results of regrowth in hairless patients ALWAYS are using multiple different measures to combat hair loss. For example, patients willing to take finasteride (Propecia), use the Capillus Laser 272 30 minutes every other day for 6 months, undergo post procedural PRP injections and use Minoxidil compounded for best results.
Can home remedies cure baldness?
When hair loss is genetic home remedies or more likely to fail. To have effective results the best way to go is medication, laser therapy or hair transplantation.  Delaying the treatment of hairless prevention can severely limit the options and decrees the lifetime presence of hair mass.
Does the use of helmets or hats contribute with hair loss?
The answer is NO! Wearing a hat or helmet has no effect whatsoever in the amount or type of hair loss in a person.
Can someone donate their hair to get transplanted?
Using another persons hair is not possible due to the way foreign tissue is rejected.  If you have a monozygotic twin or genetically identical twin you can successfully transplant.  If not, you would be required to take anti rejection drugs that haves risks that outweigh the benefits.
How long does a hair transplant last?
Transplanted hair is known to be permanent and last a life time, although in some cases a small perecantage of transplanted hair can be lost due to age.  This concept is known as follicular senescence.

TO LEARN MORE ABOUT OUR HAIR LOSS  SERVICES, PLEASE CONTACT US (817) 473-2120 OR EMAIL APPOINTMENTS@MARKBISHARAMD.COM TO SCHEDULE AN  APPOINTMENT.

   
https://markbisharamd.com/wp-content/uploads/2018/10/logo-2-300x150.png
0
0
markbisharamd
https://markbisharamd.com/wp-content/uploads/2018/10/logo-2-300x150.png
markbisharamd
2016-05-22 13:12:11
2016-05-22 13:12:11
Hair Loss FAQ's