As just the word "surgery" can be quite frightening, people forget that there are different types of treatments for hair loss. The Paragon Plastic Surgery and Med Spa has them for you!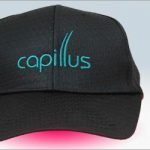 Capillus Laser Cap

The capillus laser cap is the first FDA cleared laser cap that helps prevent hair loss. Although we know hair that has been lost will not regrow why not save what is left. The Capillus 272 helps men and women that suffer from androgenetic alopecia. It is designed with low level laser lights that have been proven to promote hair regrowth in both men in women according to capillus.com The cap is recommended to be used 30 minutes every other day. The Capillus laser caps are powered with a battery pack which makes it easier to use for people on the go. The caps can be used while running errands, at home cooking, or picking up the kids as it looks just like a regular ball cap.


Minoxidil

Minoxidil is a antihypertensive vasodilator medication used to slow down hair loss and in some cases help promote hair regrowth. Minoxidil is sold over the counter which makes it easier for people to access at their local store such as walmart, cvs, or walgreens. Minoxidil should be applied topically on the scalp. Both men and women suffering from androgenic alopecia can benefit from minoxidil. Minoxidil is the only topical product that is FDA approved to help with hair loss. The solution is formulated to include a 5% solution for men a 2% solution concentrated for women. Minoxidil must be used indefinitely for continued support and maintaining existing hair.


PRP (Platelet Rich Plasma) Treatment


Our blood plasma is known to contain active growth factors that promote hair growth. So how is a PRP done?  Our own blood is drawn and placed in to a centrifuge where it spins for about 10 to 15 minutes so that only the enriched platelets remain. Once separated into a different syringe using a thin needle the PRP is injected in to the scalp and all areas that will be treated for hair loss. Local anesthetic is used to help with any discomfort. The treatment takes about an hr to and hr and a half and the results are safe and reliable.


Propcecia/Finasteride


Propecia/Finasteride is a one a day pill used to treat male pattern baldness and hair loss on the vertex and mid scalp. Propecia is made only for the use on men. Women should not use propecia as it can cause birth defects in a fetus. Six months into treatment is when men typically  see improvement.



TO LEARN MORE ABOUT OUR HAIR LOSS TREATMENTS, PLEASE CONTACT US (817) 473-2120 OR EMAIL APPOINTMENTS@MARKBISHARAMD.COM TO SCHEDULE AN APPOINTMENT.


   
https://markbisharamd.com/wp-content/uploads/2018/10/logo-2-300x150.png
0
0
markbisharamd
https://markbisharamd.com/wp-content/uploads/2018/10/logo-2-300x150.png
markbisharamd
2016-08-09 11:21:08
2016-08-09 11:21:08
Non-Surgical hair loss treatments