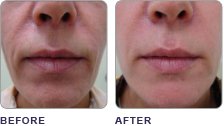 One of the top things women think about as they age are the physical effects that come with getting older. No matter how many cremes, sunscreen, or moisturizers you use, nothing seems to give you the outcome you hope for. Looking in the mirror and continuing to feel disappointed with your trials can be frustrating. Here at Paragon Plastic Surgery & Med Spa, we want you to consider Clear Lift.

What is Clear Lift?

Clear Lift is a painless, non-ablative approach to laser skin resurfacing. Formally known as Pixel Q-switch, you will enjoy fast laser treatments with results that will be visible following each treatment. What makes Clear Lift unique compared to other treatments is that although it improves fine lines, wrinkles, and the appearance of small veins and redness, it treats areas that are too sensitive to treat with traditional lasers.

Paragon Plastic Surgery & Med Spa's aestheticians perform Clear Lift on the face, neck chest, and other areas that you might be interested in treating. This is a great skin treatment that tightens your skin without harming the layer underneath your epidermis and has mainly been known for reducing the fine lines in your face.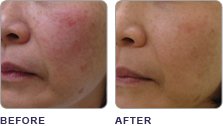 What's different about Clear Lift?

No one has to know that you came in and visited Paragon Plastic Surgery & Med Spa for Clear Lift because there is no down time and you will be able to apply makeup immediately following your appointment. In fact, many of our patients receive these treatments before special events such as weddings, reunions, or job interviews to that they can attend their event and have that rejuvenating glow. You can receive these treatments any time of the year and unlike many other lasers, Clear Lift is safe for all skin tones.  Clear Lift gives an intense, rapid pulse of laser to the area of skin that is being treated. Another advantage of Clear Lift is that it builds collagen. Collagen is the support structure that you need in your skin that makes you look more youthful.

If keeping your skin healthy is important to you and you want to look in the mirror and see the results that other alternatives haven't given you, schedule your Clear Lift appointment with us today!
TO LEARN MORE ABOUT OUR CLEAR LIFT SERVICES, PLEASE CONTACT US (817) 473-2120 OR EMAIL APPOINTMENTS@MARKBISHARAMD.COM TO SCHEDULE AN APPOINTMENT.


   

https://markbisharamd.com/wp-content/uploads/2018/10/logo-2-300x150.png
0
0
markbisharamd
https://markbisharamd.com/wp-content/uploads/2018/10/logo-2-300x150.png
markbisharamd
2016-08-09 11:44:44
2016-08-09 11:44:44
Clear Lift: What's the Difference?