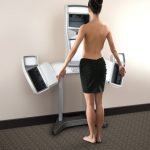 Ever debate whether to do a cosmetic procedure but nervous on what the result will be like? Let me introduce you to VECTRA 3D! VECTRA 3D was designed to help not only doctors but also the patients when discussing expecting results on their cosmetic procedure.
What is VECTRA 3D?
The VECTRA 3D simulator was developed by Canfield Imaging Systems with the purpose of giving the patient and doctors a better visualization on expected results of the procedure the patient has in mind of doing.
How exactly does the Vectra 3D work?
What the VECTRA 3D does is capture 3D photographs of the patient when coming in to the Paragon Plastic Surgery and Med Spa. The three dimensional photographs are taken at different points of views in order to create a virtual model of the patient.
How are the VECTRA 3d photos used?
Using the 6 still shot photographs the VECTRA 3D has taken a 3D model is automatically created.  It will be used as "before" photos. The VECTRA 3D will then display the patients own virtual model on the monitor. The model can be maneuvered on the screen giving Dr. Mark A. Bishara the ability to virtually enhance  the area in the body the patient desires. Dr. Mark A. Bishara can easily enhance the breast changing the size and shape, as well as facial features. He can show an image of the face being tightened, smoothed and resized! Fascinating huh?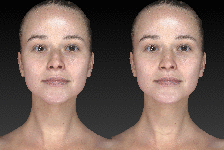 CAN THE VECTRA 3D DETERMINE MY CANDIDACY?
Unfortunately no, the purpose of the VECTRA 3D is to help the patients determine and express the results they anticipate. During consultation and reviewing your medical history Dr. Mark A. Bishara will then determine if you are indeed a good candidate.


How accurate are VECTRA 3D images to actual results?
Results may be very similar to the simualtions. Vectra 3D simulations are based on the surgical techniques Dr. Mark A. Bishara uses during the surgical procedure.
Where to get more information on VECTRA 3D imaging?
TO LEARN MORE ABOUT OUR SERVICES, PLEASE CONTACT US (817) 473-2120 OR EMAIL APPOINTMENTS@MARKBISHARAMD.COM TO SCHEDULE AN APPOINTMENT.


ARLINGTON TEXAS    
https://markbisharamd.com/wp-content/uploads/2018/10/logo-2-300x150.png
0
0
markbisharamd
https://markbisharamd.com/wp-content/uploads/2018/10/logo-2-300x150.png
markbisharamd
2016-05-22 12:39:45
2016-05-22 12:39:45
Vectra 3D ON ANOTHER LEVEL!