Financing options are out there!
Having our mind set to having cosmetic or elective procedures done is easy. The hard part is finding the funds for it as insurance does not tend to cover cosmetic procedures. The Paragon Plastic Surgery and Med Spa wants you to know that their are many options out there.
The Paragon Plastic Surgery and Med Spa offers three different type of financing options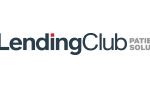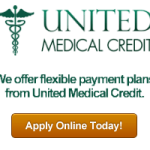 Lending Club

Lending USA

United Medical Credit
The applications are easy to fill out and are available online through our markbisharamd.com website.
If getting loans is not something your looking into doing most of us have savings accounts or 401k and if you don't yet maybe its something you want to look in to as it will get you closer to getting your desired procedure.
Credit cards are another option as many tend to offer no interest for a certain amount of months. It would make it easier for you to pay off with out having to worry about paying extra on interest.
Family or friends! Although sometimes we can be very doubtful to whether you don't think family or friends would help out for these kind of procedures, think again! Theres been many instances where family or friend are willing to finance the procedure as long as you stay committed to making the payments on time.
Think about it! Don't let financing take you away from getting your dreamed results. The options are out there its a matter of you taking charge!
   
https://markbisharamd.com/wp-content/uploads/2018/10/logo-2-300x150.png
0
0
markbisharamd
https://markbisharamd.com/wp-content/uploads/2018/10/logo-2-300x150.png
markbisharamd
2016-11-08 20:30:50
2016-11-08 20:30:50
Financing Options for cosmetic surgery and hair restoration in Texas