BEFORE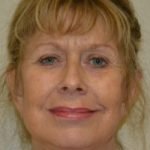 AFTER
What is a Facelift?

A facelift purpose is to remove excess skin and tighten the underlying tissues and muscles on the face and neck. Facelifts are also used to correct any sagging in the face and those annoying hard to get rid off double chins. If you are experiencing any of the above then Dr. Mark Bishara at The Paragon Plastic Surgery and Med Spa is the surgeon you want to see!


What are facelift steps?

Ok so you've met with Dr. Mark Bishara and now its time to get things done. The incisions that will be made depend on the area that needs the change. After the incisions have been made there will be various degrees of "undermining" performed on the skin as the deep layers of your skin get lifted. What is undermining? Undermining is the separation of the overlying skin of the face and neck to the muscles and deep tissues of the skin. Soon after your skin will be raised from the temples, cheeks and neck and lifted and reposition. Any excess skin and fat will then be removed. The skin will then redrape over the new underlying structure and close with stitches.  You will then be wrapped with padded dressing.


How long will it take to recover?
Walking and light activities can be resumed 3 to 7 days after surgery. Avoid anything that puts pressure on your face such as lifting, bending, and straining for 7 to 14 days.  Try to suppress any forceful coughing or sneezing for 2 weeks. Avoid aerobic or heavy exercise for at least 3 weeks following surgery. Some swelling and bruising will develop and is minimized by resting in an elevated position. Rest and sleep in a reclining position with your head elevated 45 degrees for at least 2 weeks after surgery. You can resume make up after stitches have been removed. Scarring can be virtually invisible behind the ear, as incisions are usually made in hidden areas where the scars will look like small wrinkles.



TO LEARN MORE ABOUT OUR FACELIFT SERVICES, PLEASE CONTACT US (817) 473-2120 OR EMAIL [email protected] TO SCHEDULE AN APPOINTMENT.


   
https://markbisharamd.com/wp-content/uploads/2018/10/logo-2-300x150.png
0
0
markbisharamd
https://markbisharamd.com/wp-content/uploads/2018/10/logo-2-300x150.png
markbisharamd
2016-08-09 11:28:38
2016-08-09 11:28:38
FACELIFT 411